Congratulations to Guildford City Swimming Club's Matthew Smart who has been selected county team coach for 2019 and 2020.
Responsibilities during his two-year appointment will include coaching the National County Team Championships swimmers and lead coach at the county development camps for 11-year-olds.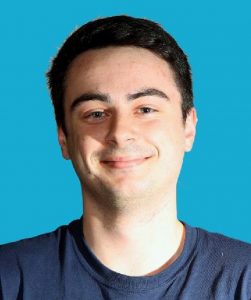 Matt said he was looking forward to sharing his experiences with other coaches and swimmers to help them, but also willing to learn from them to enable him to move forwards and become a better coach.
He said: "As a coach, you are constantly learning and updating your skills base to be able to give the best sessions and knowledge to your swimmers. There are many ways to improve but I value learning from the people around you as one of the most important."
He joined Guildford City as a level 2 teacher in 2015, where he has risen steadily up the coaching ranks over the last three-and-a-half years. His first promotion, to junior competitive development lead coach, came after just a year. In 2017 he became regional squad assistant coach, moving up to regional squad lead coach last year.
Within a team of six coaches, he gained valuable experience last year working as a skills coach at a number of South East Region development camps for 12-year-olds.
Matt said working daily with a range of age groups gave him exposure to a wide variety of athletes, regularly having to deal with challenges that may arise and finding the best way to deal with them.
"As a lead coach I hold regular meetings and presentations with my squad," he said. "I feel it is important to be communicating the correct values to the swimmers and to ensure all my session plans and deliveries can be linked back to both my values and the club's.
"Allowing the swimmers to grow into the best athletes and people they can be, this would be an important part of the delivery of the development workshops."