Guildford City Swimming Club's Tatiana Belonogoff stormed to victory on the opening day of the European Junior Swimming Championships in Helsinki.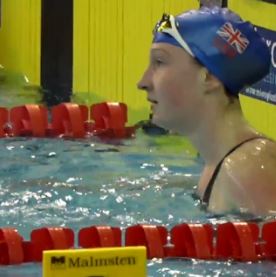 She clocked in a winning time of 31.29 seconds in the 50m breaststroke final, setting a new county long-course record in the process.
Her win at the Mäkelänrinne Swimming Centre marked Great Britain's first medal of the five-day championships.
County team coach David Vine said it was an "amazing result" while Tim Jones, British Swimming's head of elite development, tweeted: "Awesome achievement."
Surrey County ASA president Collette Crow said it was "fantastic news", while Woking SC treasurer Julie Burvill lauded the performance as "awesome swimming."
"Well done for all the hard work that has been put in – it is now being justifiably rewarded," Carole Chaplin, of Surrey Schools' Swimming Association, said.
Later in the week Tatiana finished sixth in a closely-contested 100m breaststroke final and was also in the women's 4x100m medley team, winning in 4mins 2.48secs – the fastest time ever from a GB female quartet at a European Juniors.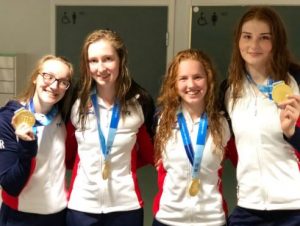 Guildford City coach Lee Spindlow said he was "very proud" of all her achievements in Finland.
Lee said: "Swimmers' journeys are many and varied, but her rise through the club to international medallist has been an inspirational one. This week has been another exciting step up the ladder with many more to come."
Tatiana, who turns 17 later this month, is county record holder of the girls' 50m and 100m breaststroke and ladies' 50m breaststroke.
At this year's Surrey County ASA Swimming Championships she won the Surrey Ladies Cup for the senior girls' 100m breaststroke.