Guildford City SC's Jodie Cox has returned triumphant from the World Transplant Games in Málaga, southern Spain.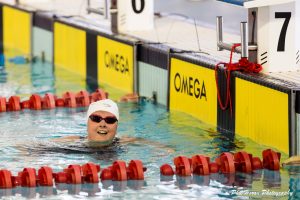 Having competed in seven swimming events for the Great Britain and Northern Island team, she won an impressive seven gold medals and set new world records in the 50m and 100m breaststroke and 50m freestyle.
They add to the 200m and 400m freestyle world records she already holds.
Ladies' captain Jodie was also part of the women's 4x50m medley team who broke the world record by more than three seconds.
The Great Britain and Northern Ireland swimming team went on to break a total of 30 world records and bring home an outstanding medal haul of 67 golds, 23 silvers and 32 bronzes.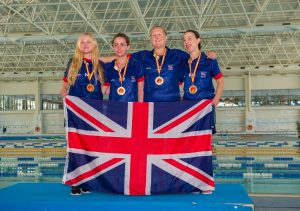 The Games, which are held every two years, attracted 1,350 transplanted athletes from 52 countries competing in a range of sports including athletics, swimming, cycling and tennis.
All participants have received life-saving organ transplants. Jodie received a liver transplant in 2009.
Supported by the International Olympic Committee, the World Transplant Games is the largest organ donation awareness event in the world and promotes the benefits of organ transplantation and highlights the need for organ donation.
Jodie said: "Despite being one of the most successful multi-sport teams, GB transplant athletes receive no central funding.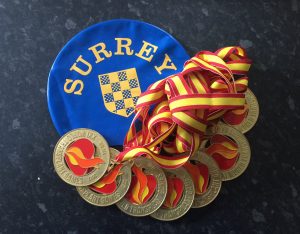 "Big thanks to Guildford City and Surrey County ASA for their contributions in assisting me compete at this year's Games."
The 2019 World Transplant Games will be held in Newcastle, north-east England.
Photo credit: Phil Horan Photography