Congratulations to Guildford City Swimming Club's Alicia Wilson who has secured a place in Team GB for the delayed Tokyo 2020 Olympic Games this summer.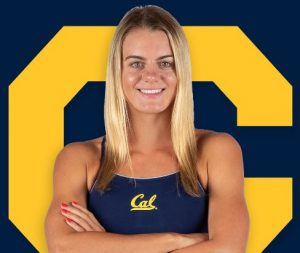 Her selection came after an impressive second-place finish in the 200m individual medley at a scaled-back British Swimming Selection Trials, held behind closed doors at the London Aquatics Centre in mid-April.
Touching in at 2min 9.61sec, almost two seconds faster than the consideration standard, she swam a personal best and also set a new county long-course record in the process.
"To be able to get under 2:11 was a shock," she said afterwards. "It has been hard because I don't have my team-mates here. I am just really thankful to have the coaching staff that I do because that has definitely compensated for it."
The time ranks her fifth fastest in the world this year.
Tributes were paid around the county as news filtered through about her selection.
Guildford City tweeted: "British Swimming have announced that Alicia Wilson will be representing Team GB at the Tokyo 2020 Olympics.
"Congratulations Alicia. This is an incredible achievement, and we are so proud of you."
Woking SC's Julie Burvill was equally delighted. "This is amazing news, so thrilled for her," she said.
"So pleased to see GCSC's Alicia Wilson has been selected," said swimming official Diane Gamble. "Her swim in the 200m IM at the BSSTs was great to see."
Wilson, who turned 21 last month, is currently on a sports scholarship at the University of California, Berkeley, where she trains with the California Golden Bears.
She also holds Surrey long-course records in the ladies' 200m backstroke, ladies' short-course 200m individual medley and the girls' short-course 200m and 400m individual medleys.
Also making her Olympic debut for Team GB in Tokyo will be Alys Thomas, 30, the Swansea-based butterfly specialist whose formative years were at Kingston Royals SC.
Elsewhere, the GB team will be competing at the upcoming European Aquatics Championships in Hungary. The swimming will be held at the Duna Arena in Budapest from May 17 – 23.
European organisers have already confirmed the meet will be run in "a bubble system", without spectators at the venue.
Meanwhile the Olympic swimming events are scheduled to take place at the Tokyo Aquatics Centre from July 24 – August 1.