The county development programme is the first phase of the Swim England talent pathway.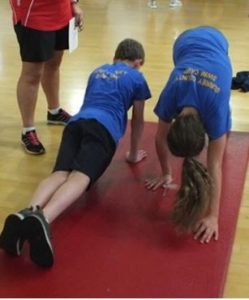 2020 sees the third year of Surrey County ASA development camps. Participants will be selected using criteria set out in the talent pathway programme. Selections are based on the highest rankings achieved between Sunday 1 September 2019 and Sunday 1 March 2020.
Camp Dates
These will take place at ACS Cobham International School on Sunday 17 May, Sunday 7 June and Sunday 11 October.
Parent Talks
Matt Smart, county coach and programme lead, will be holding a talk for parents of 11-year-old swimmers (born 2009), in the World Cup Suite at Surrey Sports Park on Sunday 26 January at 2pm. All parents and coaches are welcome to join the meeting where a short presentation will be given. Download the flyer here. We are also hoping to run another talk at the LAC, and will confirm this as soon as possible.
Camp Aims
Linking our aquatic alignment through the pathway will help our swimmers become more streamlined with better push-offs, underwater phase and transition into strokes. Also included are technique sessions on rotational/long-axis strokes (backstroke and front crawl) and anti-rotational/short-axis strokes (butterfly and breaststroke). Land training is based on developing athleticism, encouraging good movement patterns to transfer into the water.
Selection Criteria
A maximum of 36 swimmers (18 male, 18 female) will be selected to attend three one-day county development camps.
The Swim England rankings database will be used for selection purposes. Only times achieved between Sunday 1 September 2019 and Sunday 1 March 2020 will be considered.
The highest ranked 11-year-old male and female (born 2009) in each event competed at the county championships.
Further selections will be made from second- and third-ranked swimmers until camp numbers are filled.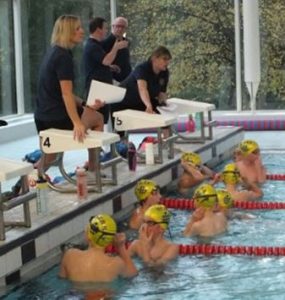 Where swimmers have an equal ranking, selections will be made according to FINA Point Scores.
Selections will be made from long-course times, which are congruent with the 2020 county championships.
Swimmers will be selected for their camp based on the county championship they entered and competed in at least one event.
As per the Swim England talent pathway programme, it is anticipated that selected swimmers will attend all three camps.
If a swimmer is unable to attend all three camps, the county coach and team manager must be informed beforehand as an alternative swimmer may be selected. This is to maximise the benefit from the camps.
Matt Smart, county coach and programme lead, and Julie Burvill, team manager