Farnham Swimming Club (FSC), based in Surrey, is seeking a part time coach to support the existing team of full- and part-time coaches.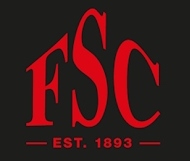 FSC has an experienced head coach who is looking to develop and expand the highly successful programme with the addition of a new coach.
The successful candidate will work with a range of swimmers, from early competitive through to county, regional and national standard, and would have a minimum level 2 coaching qualification.
FSC also has a keen and growing masters programme and a learn-to-swim academy.
Candidates must be enthusiastic and passionate about the sport and keen to develop the programme with guidance from the head coach, as well as being versatile and happy to work across the club at any level.
Salary will be dependent on experience, qualifications and agreed hours, expected to be around 8 to 10 hours weekly.
Applications to be emailed to club secretary Pip Barr –  secretary.fsc@outlook.com