This update is to advise you that as things stand, we are planning to go ahead with the South East Division round on Saturday 9 May at Guildford Spectrum.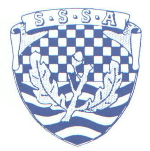 Surrey Schools' Swimming Association (SSSA) and English Schools' Swimming Association (ESSA) are continuing to monitor the situation about coronavirus (Covid-19).
Unless government advice nearer the time is to preclude the gala from proceeding, it will be going ahead.
We understand that some schools have adopted a precautionary approach and have introduced general restrictions affecting their involvement in sporting events.
If any of your swimmers have travelled to a high-risk area or have been in contact with a confirmed case, please do not participate.
SSSA and ESSA are following the UK government's guidance here for educational settings.
If any details change we will inform you by email and via notices here on the South East Division website.